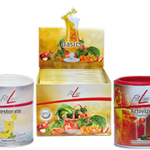 FitLine Supplements 
All products are developed by doctors made from vegetables, plants, and cereals.

No preservatives, Gluten free, no additives.

Family owned business products made in Germany.

All products are on the Cologne List (safe & dope free products)

The only company that is authorized to use the Cologne List Certification Seal

All products are made in GMP Certified manufacturing facilities

Over 100 professional and Olympic athletes use the FitLine products

Nutrient Transport Concept (NTC) always carries the nutrients to the place they are needed, exactly when they are needed to the cellular level inside and out.

Over 47 patents (an avg. of 2-3 per product)

High Quality Supplements – Subject to continuous monitoring by the Swiss Vitamin Institute.

Just mix with water, higher absorption rate than capsule vitamins

.
"As a Fitness Trainer I have tried various vitamins and supplements. I have to say the FitLine are the best."
I have been using the FitLine products for over 7 years and I feel great, perform better, and have more energy.
I mix the Activize and Basic's together in the morning my power cocktail, and in the evening a few hours before bedtime I take the Restorate.
Robert LoFaso CPT
To Order FitLine products and get more product information, Click here on FITLINE 
then click on FitLine & Sport to check out why Athletes all over the world are using FitLine Products  .
 All supplements have been safety tested for Athletes visit the link below for more information.


Cologne List

 

more safety through tested products for banned substances.
Products BEFITANDLIVE disclaimer results may vary by client
Basics – Strengthens the body's own defenses promotes healthy intestinal flora and stimulates the digestive system and many anti-antioxidant vital substances.
Activize – the patented energy supply supports production from food (burning carbs) and supplies the body with all B vitamins.
Restorate – Promotes mineral balance rich in chromium and zinc to promote carbohydrate and fat metabolism. With calcium, magnesium and vitamin D3 for healthy bones and teeth.
 Proshape All In 1 (Easy Weight Loss)  BEFITANDLIVE disclaimer results may vary by client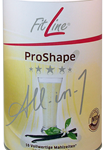 Quick Links