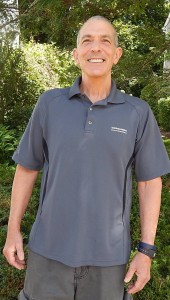 Robert LoFaso is a Professional Fitness Trainer in New Jersey for over 20 years, U.S. Navy Veteran. He holds exercise physiology certifications from S.U.N.Y Rockland Community College, World Instructors Training Schools at Bergen Community College and the Gray Institute. Robert currently trains clients of all ages and fitness levels at their homes or at a local gym. Over his fitness training career, Robert has conducted over 16,000 sessions. Specializes In Home Personal Training.
Robert believes in a holistic approach to fitness. He specializes in cardio, resistance, CORE training, stability, flexibility and functional movement workouts. For over three decades Robert has studied martial arts and holds a 1st degree black belt in Tae Kwon Do and Aiki Jujitsu. He often uses teachings from his martial arts training aids in his fitness routines and techniques.
Among fitness training, Robert also provides longevity and wellness coaching. He helps his clients alter their behaviors on nutrition and exercise to maintain a healthy and active lifestyle. Robert is a member of IDEA Health & Fitness Association and is certified as an Advance Professional Fitness Trainer. When Robert isn't working out himself, he enjoys spending time with his family, hiking, biking, and traveling to Switzerland.
CPR Certified & Insured